H715-M W.C.-INSIDE THE PANT HOLSTER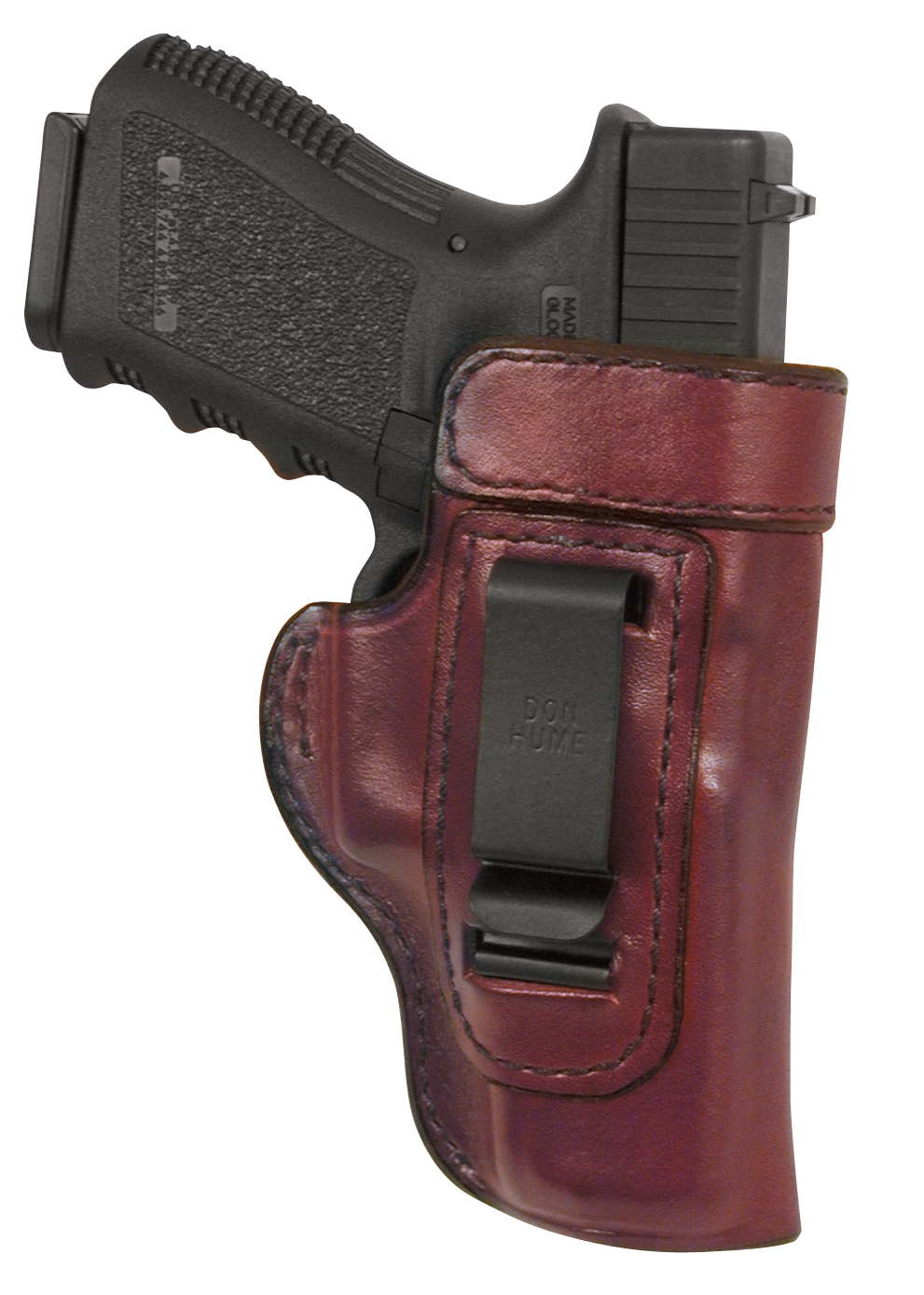 The leather in the H715 holster is similar to Kip leather. That is the processing method used with cow leather that baseball gloves are made of. This is important to me, and should be to you too because holsters made of this kind of leather are thin, soft, durable and supple. This means the holster conforms to your body and helps your pistol to be less conspicuous. But that is not the main reason for writing.

I placed an order with Nevada Gun leather for a similar holster. After they gave me a delivery date and waiting over 2 months, I asked them for an update on expected delivery. I was told my order was deleted by their supplier in South Africa and not included in their holster shipment. I probably should have been upset because I had to contact them; they did not contact me. No need for me to tell you to avoid them.

I asked if they could be certain it would be included in the next 12 week shipment. I received a curt, "No guarantees." Several other companies I tried to order from said they did not make a holster for my Taurus 24/7. I finally came across Don Hume.

Don Hume manufacturers their own holsters so you will not be ordering from a middle man who has no control over quality, delivery or production. These are important for you to consider.

Here are reasons for buying from Don Hume. They control, price (no cut for a middle man), quality and production.

Read the other owner reviews; they should convince you that any wait you might have is well worth it.
$51.95
Sale $36.37

Save: 30% off