H721-BELT HOLSTER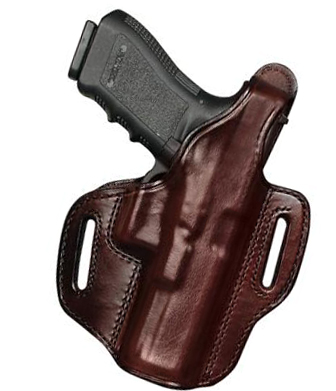 My first H721 was issued as a duty holster for a H&K USP-C. Much to my dismay we have been issued different holsters, but around here you use what you are issued.
I have used several other brands and models for personal and duty use and have not found another holster that is as comfortable or as durable as this. I have found the quality fo workmanship and materiels to be better than any other "off the rack" product and at times better than many custom built holsters.
Thanks for making a quality product at a reasonable price that working men and women can afford and depend upon.